Werkstoff Pte. Ltd. is the official representative and exclusive partner of the following leading German manufacturing principals for the Asia-Pacific Region: –
Plastics Semi-Finished and finished components are manufactured from polyethylene – UHMW – and – HMW – using the latest sinter press technology. Computer-monitored processes guarantee consistently high quality and a low stress base material that, from semi-finished to finished component, is ideal for use in many sectors of industry, engineering, automated and conveyor systems.
A progressive and high quality specialist German manufacturer of Glass-reinforced Composites semi-finish and machined-parts.
It has extensive experience and specialized capability to undertake whole projects such as design and fabricate composites products and systems for solving technically demanding electrical-insulation applications, particularly in Railway engineering and Transportation, electrical Power-Generation and Transmission, Wind-Power and Hydro-electric / Nuclear Power besides thermal-insulation challenges.
With its new state-of-the-art large format press based on SMC process, WKT's range of composites are of top quality and flexible in format dimensions for any lengths up to 3,7M and thicknesses up to 120mm with tight tolerances. It is also major supplier of composites precision threaded rods and nuts with the finest close tolerances.
By use of the most-modern SMC-press systems we can offer sheets with a thickness of up to 120mm in combination with a thickness tolerance of up to ±0,1mm! A professional material consultation, a high precision machining as well as a continuous quality control in the company-owned laboratory is a matter of course for the WKT Plastics Technologies
A Leading German manufacturer in the realm of engineering plastics and machined parts.
Regardless of quantity and special grades and modifications, if you require high-quality semi-finished plastics, source ready-cut formats or hand over the entire machining of constructions parts made of engineering plastics, you will find the competence and expertise with great flexibility in all areas with us.
Centroplast produces a wide range of semi-finishing materials from POM, PA6, PET, PA66,
PVDF sheets and rods, special thin films and tubes.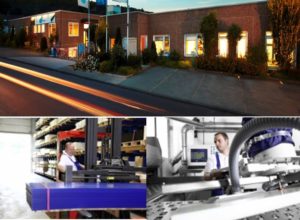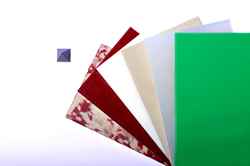 STAR cutting technology is a German based company with focus on the customer. The company's goal is to satisfy the customers by providing them with very high quality, competitive pricing, and acceptable deliveries. STAR also offer as a service, friendly and free knowledgeable consulting.
STAR and her partners have many years of experience and are very knowledgeable in the products and the applications.

DURAVOLTA Elektrische Isolation is a German based company with focus on providing electrical insulation materials targeting consumable, building materials. The company's goal is to satisfy the customers by providing them with very high quality, competitive pricing, and high quality DI-electric and high mechanical 100% halogen free polypropylene materials.
Langtec a UK based composite tubes and specialist composite tubing manufacturers. They have been manufacturers and suppliers of a wide range of electrical and thermal insulating materials in sheet, processed to drawing and in tubular form for over fifty years.
Langtec are specialist phenolic tube manufacturers as well as mica paper, phenolic and glass fabric tubes in various resin systems, plus processed laminates in phenolic and glass. And they supply all other types of electrical insulation materials including vulcanized fibre, press-board, polyester film, Nomex etc.
Below Langtec products are sold throughout the world to a diverse range of industries, including: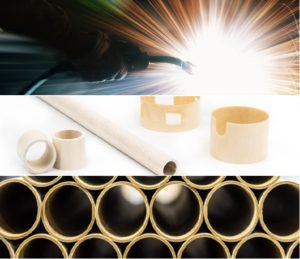 Aerospace
•Heavy Electrical
•Welding
•Defense
•Construction Equipment​
INGENIA GmbH is a mechanical engineering company which has developed over many years since its establishment into a worldwide recognized and sought-after supplier in thermoplastic welding and bending technology.
A feature of INGENIA products is their reliability and ruggedness. They meet the maximum quality demands placed on them.
Constant development provides customers at all times with technically and qualitatively high-grade products for the most varied of industries and fields of applications.
For some time now, more and more products and semi-manufactured goods of thermoplastic synthetic materials are being deployed in the most varied industrial fields such as in tank construction, landfill & sealing, the packaging industry, building industry and in ventilation technology.
Top-grade INGENIA product range ensure that your varied materials in sealing, hinge embossing, bending and edge sealing are at all times qualitatively precision-processed. INGENIA machines allow your thermoplastic materials to be rapidly & dependably batch-processed in a quality that does not vary.
INGENIA always sets great store on partnership-based customer relations. It is decisive and important for us to work over the long term with our customers in a trusting relationship.